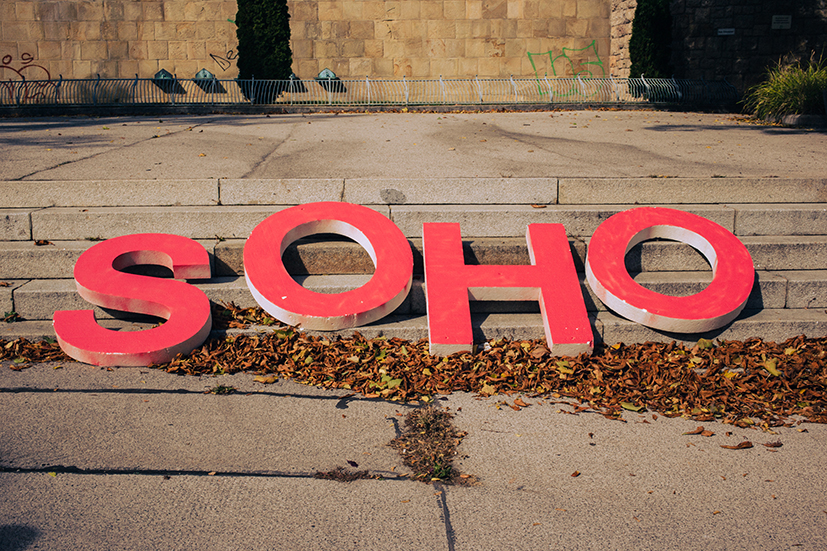 Open Call for Exhibition – The Dance around Care and Concern
The Exhibition, is part of the annual focus of SOHO in Ottakring.
Duration of the exhibition: November 14 – December 10, 2023
Location: SOHO STUDIOS at Sandleitenhof, Liebknechtgasse 32, 1160, Vienna
Sandleitenhof is the largest municipal building of Red Vienna. 
See more: https://sohostudios.at/ueber-uns/
Thematic focus: The Dance around Care and Concern
"Whether a disruption can be coped with is shown by what follows: the way in which structures are reshaped."
The Dance around Care and Concern is an art exhibition that deals with the complex relationships between solidary communities and individual responsibility in times of massive and threatening disruptions to the global fabric. 
The exhibition explores how we can live and act together in times of multiple global crises while recognizing the individual responsibility. It presents artworks that address strategies of action and imagined scenarios for overcoming multiple impacts of human activity on natural and artificial ecosystems, while also focusing on the human relationships and interactions that can help create a sustainable future. 
The exhibition intends to create a space for dialogue and reflection that encourages visitors to exchange ideas about their own actions and their role in society. It provides a platform for public discussion on how we can collectively develop models and visions for peaceful coexistence that are decentralized, intersectional, transnational, intergenerational and universal. It aims to help raise awareness of the urgency of the environmental crisis and show ways in which solidarity and personal responsibility can help create a sustainable future for us all.
For the exhibition, we are particularly interested in presenting artistic/interdisciplinary works that deal with topic-related approaches to solutions that are suitable for everyday use, imagined/visualized food for thought. They should contribute to a deepening of an understanding of a "normality" we are living in that absolutely must be questioned. 
Formats and working methods are open, touch the mind and the senses in equal measure, and can also be provocative/challenging and humorous. A special focus is on works that involve people/groups of people, especially from the immediate environment (in the run-up to or in the context of the exhibition), that also reflect gender and diversity. 
Artistic contributions can be worked out individually or in groups. The SOHO curatorial team in Ottakring, consisting of Marie-Christine Hartig, Hansel Sato and Ula Schneider, will select three contributions for the exhibition.
Submission deadline: May 26, 2023, midnight
To: info@sohostudios.at  
Required Documents: 
– Max. 2 A4 pages: contact/name of the involved artist/s and description of the content of the project
– 1 A4 page: technology / medium / short CV's of the involved artist/s
For better representation, small-format image material or a visualized draft can be attached (in PDF format, max. 10 GB)
Inquiries: info@sohostudios.at
– For each of the three contributions, an artistic fee of € 2.000 (gross for net) and a material contribution of max. € 1.000 is   offered.
– Accompaniment and support, e.g. with local contacts by the SOHO team
– Professional press and social media work
– Print media and posters distributed throughout Vienna
– Provision of technical equipment – in consultation
– Support with set-up and dismantling – in consultation
Foto © Anastasiia Yermolaeiva