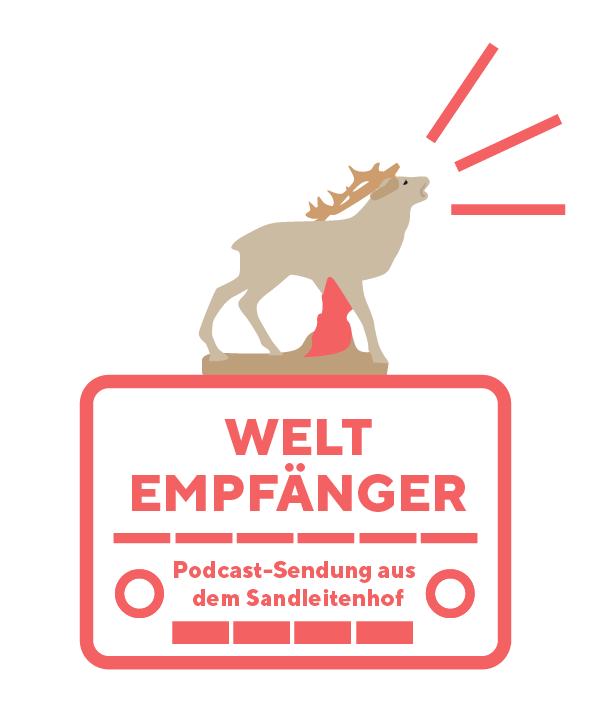 Weltempfänger – We are all Neighbourhood
WELTEMPFÄNGER – the monthly podcast show from the Sandleitenhof.
The podcast series is a continuous format, where one person from the neighborhood is invited each month to talk about their life and memories also in connection with the Sandleitenhof. At each event, we listen to the current episode together and engage in conversation afterwards. Afterwards we invite you to a drink. The podcast makers will be present.
Previous episodes can be listened to here …
Next date: 7.6. at 18.30 pm.
Graphic © Caterina Krüger