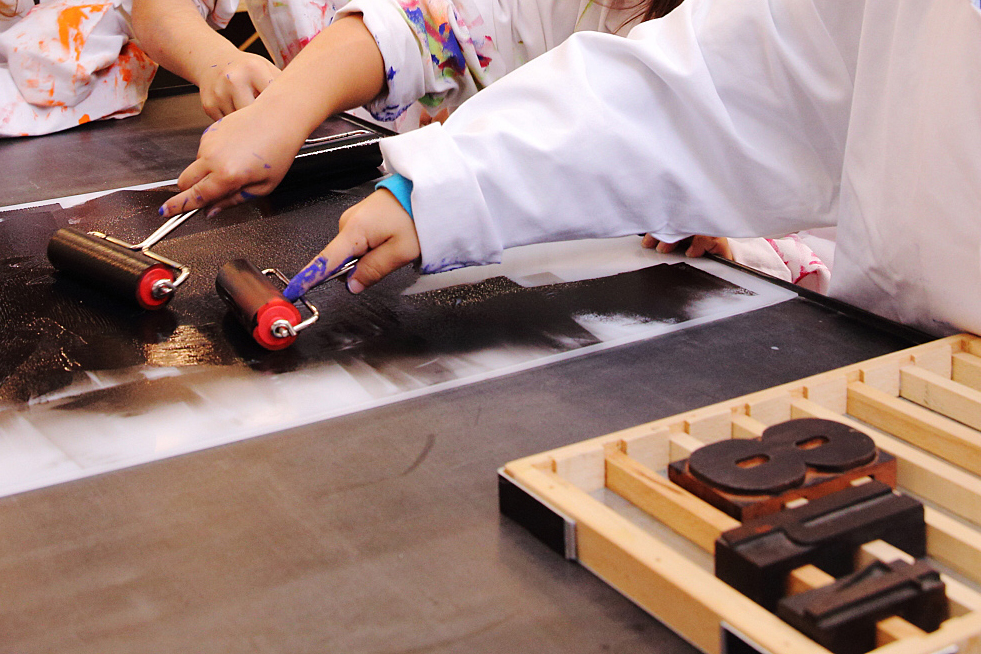 Letterpress – Workshop for children from 6 years
Letterpress – Workshop for children from 6 years
There are two dates for this workshop: 10-11 am & 11.15-12.15 pm !
Until the Middle Ages, books were painstakingly written by hand and were therefore very expensive – a thick book cost as much as a whole house! Hardly anyone could afford this luxury, only a few mastered the art of reading and writing.
Johannes Gutenberg's invention of letterpress printing was groundbreaking. Now, with interchangeable letters, the type, and a printing press, books or newspapers could be produced cheaply and in large numbers in a short time.
In the ZOOM Mobil workshop we will rediscover the technique of letterpress printing with the help of printing plates, wooden letters and paint and produce our own leaflets, invitations and short texts.
The workshop takes place in cooperation with the ZOOM Mobil as part of the WIENXTRA-Kinderaktiv program and with free admission!