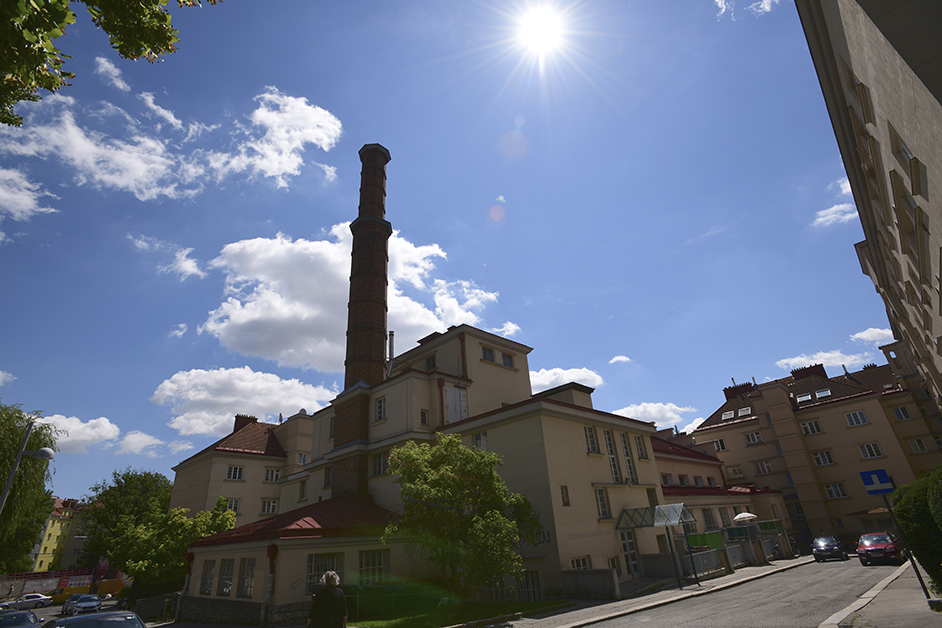 Explorations – The city in the City (2 of 3)
"Work and politics in the city?"
changed date (Saturday instead of Thursday) !!!
Meeting point: SOHO STUDIOS, Liebknechtgasse 32, 1160 Vienna
Peter Autengruber, historian, guides through Sandleiten.
Explorations – The city in the City
In the following months we will deal with Sandleiten as a "city within the city".
next date:
Sat, May 27, 2 – 3 p.m.
Part 3: "Everyday life in the city in the city – present" with Helene Schneider, cultural scientist.
Explorations is a mediation offer by cultural scientist Helene Schneider for and with the neighborhood. Together with experts, the present and future of the Sandleitenhof and its surroundings are explored once a month in guided tours, and exhibitions in the SOHO STUDIOS are visited together. Here you can take a look behind the scenes of a project. In this way, the SOHO STUDIOS program is made accessible and communicated to those in the neighborhood who have little contact with contemporary artistic exploration.
Dr. Peter Autengruber is a historian and lecturer at the University of Vienna. Among other things, he has been dealing with street names for years. His "Lexicon of Viennese Street Names" is a standard work. He was a member of the historical commission that investigated problematic Viennese street names and published the book "Controversial Viennese Street Names".
Helene Schneider studied cultural studies with a focus on urban research in Vienna, Berlin and Copenhagen. She has been accompanying SOHO in Ottakring in different positions for several years. Since 2022 she has been working for the neighborhood outreach program and cooperations.
Please register: info@sohostudios.at
Photo © Mehmet Emir