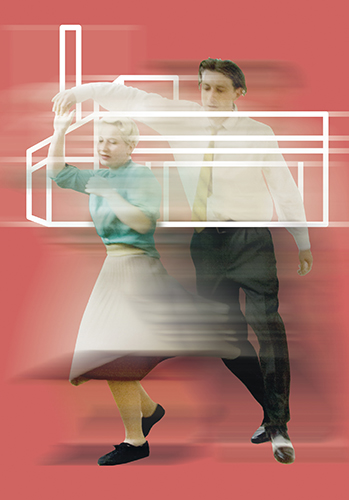 Democracy in trouble? Who cares.
A series of debates on the survival of democracy
Collaborating partner: stadt:wurzel
Tool Talk II
Social Justice – Unequal Wealth, Equal Rights?
Date: Wednesday, April 26/ 2023, 7-9 p.m.
Where: SOHO STUDIOS, Sandleitenhof, Liebknechtgasse 32, 1160 Vienna
Artistic input: Ramiro Wong
Impulse: Wilfried Altzinger, Vienna University of Economics and Business
Moderator: stadt:wurzel
This Tool Talk deals with the big questions of how wealth creates power and reproduces unequal conditions. It brings forward which steps are needed to achieve more social justice on a local and global level and which collective solutions can be imagined for a more just system.
Wilfried Altzinger teaches at the Institute for Monetary and Fiscal Policy at the Vienna University of Economics and Business. His research focus is distribution theory and politics.
Ramiro Wong is a transdisciplinary artist who deals with themes of identity politics, migration and othering, what he calls "dynamics of displacement", "aesthetics of othering". With a previous degree in civil engineering and over ten years of experience in the film industry, the artist approaches art through the language of installation and performance as tools for immersive communication.
——-
Co-determination, exchange of ideas and participation must be actively imbedded in the core of democracy.
Democracy is a way of life and a system, in which free elections are the highest form of expression. A democracy is only as strong as the commitment of its citizens, regardless of gender, social status and age. It is therefore crucial for democracy and its survival that citizens participate in the shaping of democratic processes and decision making – today and in the future.
Ideally, everyone should care about the well-being of the community and share responsibility for what is decided. But in view of the many global challenges such as environmental degradation, armed conflicts and social inequality, where are democratically organized societies heading today? And how can future generations shape a democratically organized society in which it is desirable to be an active part of it?
The series of "Tool Talks" combine short topic-oriented expert impulses with everyday experience and knowledge exchange from the audience.
All topics of the "Tool Talks" are conducted under the aspect of gender justice.
The evenings are framed by artistic interventions.
Foto © Thaddäus Stockert
Grafik: Caterina Krüger