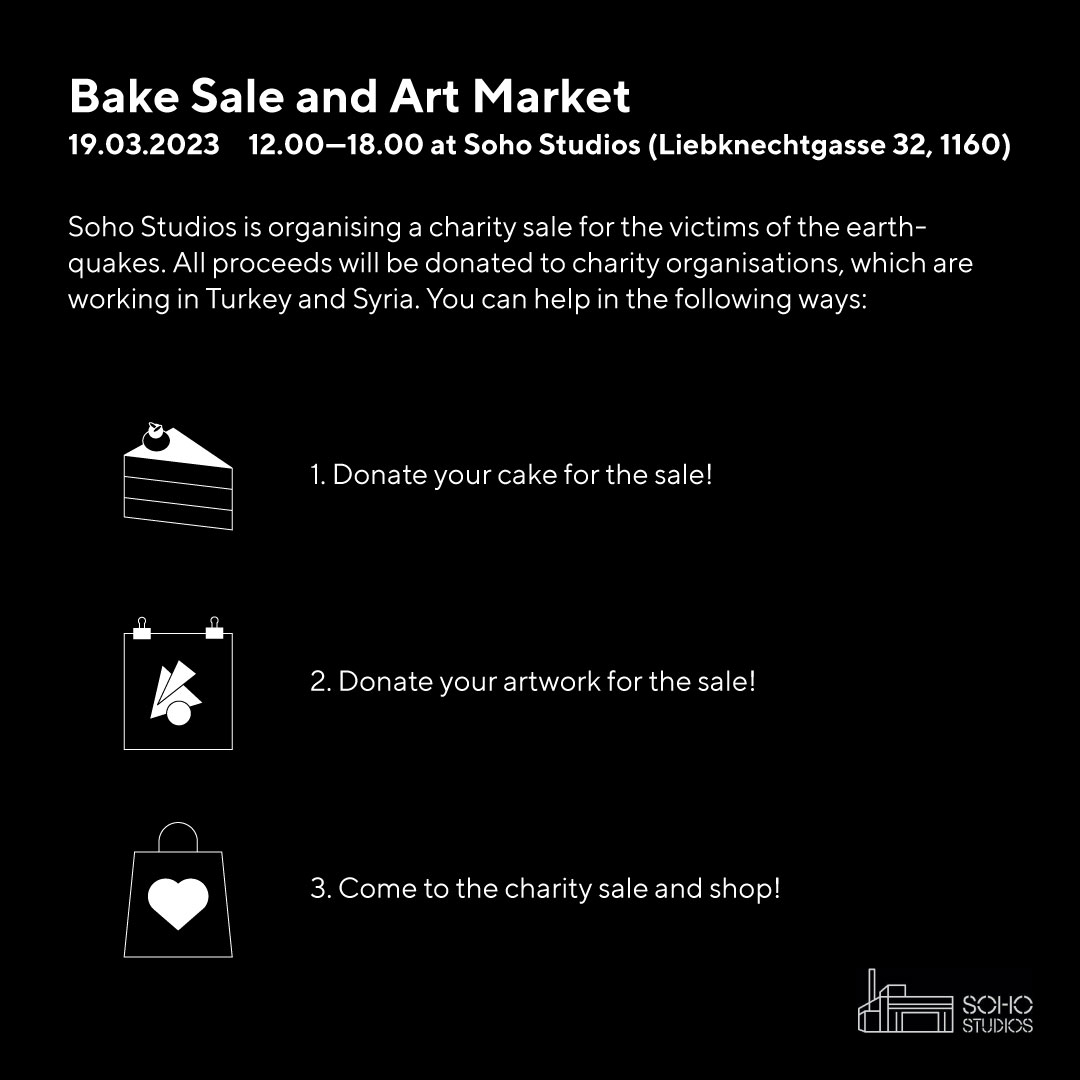 Bake Sale & Art Market
We are organising a charity sale for the victims of the earthquakes. All proceedings will go to İhtiyaç Haritası and Doctors without Borders.
Please contact us at contact@sohoinottakring.at for your cake donations.
If you want to donate artworks, prints, postcards, zines, drawings, objects, etc. made by you, please fill out the form.