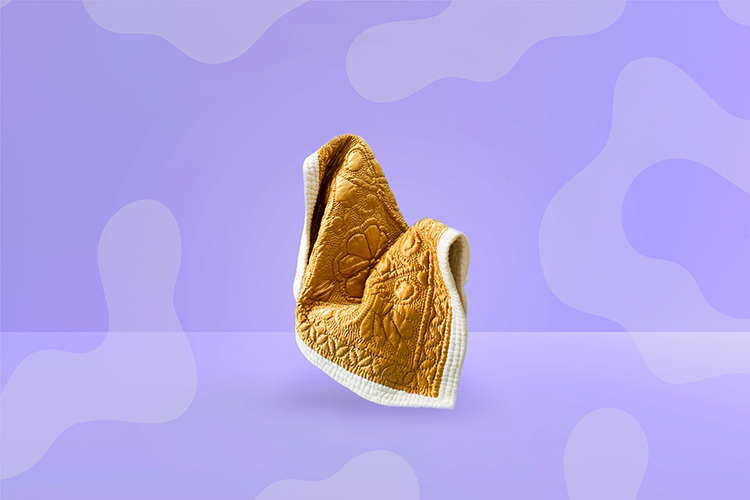 ALONG THE YORGAN – a workshop series
ALONG THE YORGAN –
a workshop series for collective imagining and creating
by Ege Kökel at SOHO STUDIOS supported by initiative kültüř gemma!
For Turkish or BKS see below
When you think about future, how do you feel? Hopeful? Worried? Or a mixture of both? What keeps you awake in the middle of the night?
In a workshop series at SOHO STUDIOS in the following months, we will collaboratively explore these questions with the help of traditional handicraft of quilting. Quilting is an ancient production method of duvets that has been practiced in Anatolia for centuries. Traditional quilts/yorgans provide comfort for its users with their healthy materiality and motifs such as clovers, vines, or peacocks. These motifs symbolize concepts like abundance, eternity and peace.
Together with participants, we will imagine better futures and create new motifs that represent these futures, fight our collective fears and accelerate our shared hopes. Bright satin, soft cotton, heavy wool and skillfully embroidered symbols will accompany us in our pursuit of collective comfort. Based on the collection of new motifs, we will work on a design of a new quilt/yorgan, that later will be produced by a craftsperson and become our collective security blanket.
So, let's meet along the yorgan!
No previous knowledge is required to attend the workshops! Everybody is welcome to join and especially the neighbors of SOHO! Free of charge with registration: info@sohostudios.at
Picture © Ege Kökel
3.Termin: 26.Mai 14-17 Uhr
– – – – – – –
DUŽ JORGANA –
serija radionica za kolektivno zamišljanje i stvaranje
Autorka projekta Ege Kökel SOHO STUDIOS uz podršku inicijative kültüř gemma!
Kako se osećaš kada razmišljaš o budućnosti? Spokojno? Zabrinuto? Ili mešavinu oba osećanja? Šta te drži budnim/om usred noći?
U narednim mesecima pozivamo te na seriju radionica u studiju SOHO, gde ćemo zajedno istražiti ova pitanja uz ručno šivenje jorgana. Tradicionalno ručno šivenje jorgana je drevni način proizvodnje jorgana koji se vekovima praktikuje u Anadoliji. Tradicionalni jorgani pružaju udobnost korisnicima svojom zdravom materijalnošću i motivima kao što su detelina, loza ili paun. Ovi motivi simbolizuju pojmove kao što su izobilje, večnost i mir.
Zajedno sa učesnicima, zamislićemo bolju budućnost i kreirati nove motive koji predstavljaju tu budućnost, boriti se sa kolektivnim strahovima i ubrzati naše zajedničke nade. Svetli saten, meki pamuk, teška vuna i vešto izvezeni simboli pratiće nas u potrazi za kolektivnom udobnošću. Na osnovu kolekcije novih motiva radićemo na dizajnu novog jorgana/deke, koji će kasnije izraditi majstor jorgandžija i postati naš kolektivni zaštitni pokrivač.
Stoga, hajde da se nađemo uz jorgan!
Za pohađanje radionica nije potrebno predznanje! Svi su dobrodošli da se pridruže, a posebno susedi SOHO-a! Radionica je besplatna uz prethodnu registraciju: info@sohostudios.at
26. Maj 2023. (14.00-17.00)
———————–
YORGAN BOYUNCA –
müşterek hayal etme ve üretme atölyeleri
Ege Kökel tarafından SOHO Studios'ta, kültüř gemma! desteğiyle
Gelecek hakkında düşündüğünde, nasıl hissediyorsun? Umutlu mu? Endişeli mi? Yoksa biraz ikisinin de karışımı mı? Gecenin bir yarısı uykunu kaçıran şey ne?
Önümüzdeki aylarda SOHO Studios'ta gerçekleştirilecek bir atölye serisinde, bu soruları geleneksel el sanatı yorgancılık yardımıyla inceleyeceğiz. Yorgancılık, Anadolu'da yüzyıllardır uygulanan eski bir üretim yöntemidir. Geleneksel yorganlar, sağlıklı materyalleri ve yonca, sarmaşık ya da tavus kuşu gibi motifleriyle kullanıcılarına rahatlık sağlar. Bu motifler bereket, sonsuzluk ve barış gibi kavramları sembolize eder.
Atölye katılımcılarıyla birlikte daha iyi gelecekler hayal edecek ve bu gelecekleri temsil eden yeni motifler yaratacağız. Kolektif korkularımızla savaşacak ve ortak umutlarımızı güçlendireceğiz. Parlak saten, yumuşak pamuk, ağır yün ve ustalıkla işlenmiş semboller, müşterek konfor arayışımızda bize eşlik edecek. Yaratılan yeni motiflerle yeni bir yorgan tasarımı üzerinde çalışacağız ve bu tasarım daha sonra bir zanaatkar tarafından üretilecek. Üretilen yorgan bize güvenli ve konforlu bir alan sağlayacak.
Hadi, yorgan boyunca buluşalım!
Atölye çalışmalarına katılmak için önceden bilgi sahibi olmak gerekmiyor! Başta SOHO komşuları olmak üzere herkes katılabilir! Kayıt ücretsiz: info@sohostudios.at
26. Mayıs 2023 (14.00-17.00)