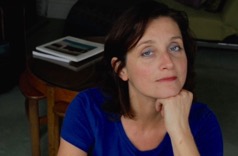 Action! We make our own super cool film
Mon Feb 6th – Wed Feb 8th, 10 am – 3.30 pm each day
Film ab!
We make our own super cool film
Workshop during the semester break
for young people aged 8-12 with Anita Makris
Please register by 23 January: info@sohostudios.at
No participation fee!
Together we will think up a story and shoot a short film with mobile phones, a DSL-R camera and extra light. We will learn the essential steps of making a film: developing a plot and putting it into different scenes, acting and working as a film crew and finally editing everything into a finished film of 3-5 minutes.
The story will be developed on site on the first day. No previous experience is necessary, but interest, curiosity or enthusiasm for filmmaking is desired.
The workshop will be led by Anita Makris, who has decades of experience as a director, cinematographer, editor and workshop leader.
We are looking forward to your registrations!